The Newborn Screening Family Education Program: Learn. Connect. Advocate.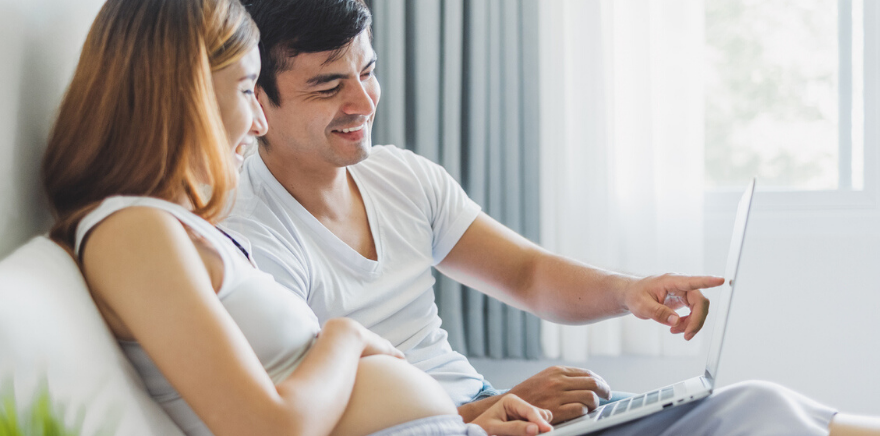 The Newborn Screening Family Education Program, also known as Navigate Newborn Screening, is a program dedicated to developing opportunities for all families to learn about newborn screening and to creating educational and training resources that build confidence in families to become leaders in the newborn screening system. In partnership with Family Voices and The National Center for Hearing Assessment and Management (NCHAM), and supported by the Health Resources and Services Administration of the U.S. Department of Health and Human Services under the Cooperative Agreement #UK5MC32105-02-00, The Newborn Screening Family Education Program provides tools that help families navigate newborn screening. 
---
What is Newborn Screening?
Newborn screening is a state public health service that reaches the nearly 4 million babies born in the United States each year.  It ensures that all babies are screened for certain serious conditions at birth, and for those babies with the conditions, it allows doctors to start care before more harmful effects happen. 
Typically performed within 24-48 hours after a baby is born, and in most cases, while still in the hospital, newborn screening is made up of three parts including a blood test, hearing screen and heart screen. 
---
Providing Families With the Information They Need to Navigate Newborn Screening
Newborn screening is an essential public health service that is important for families to understand. Although nearly all babies born in the United States every year receive newborn screening, only about two out of three people are aware of newborn screening, and only about one out of three people can correctly identify a definition of newborn screening. 
To help families navigate their child's health during a critical period of development, Expecting Health created a FREE online educational module called Navigate Newborn Screening.
In Navigate Newborn Screening, families will find answers to the following questions:
What is the process of screening?

What do newborn screening results mean?

What conditions are screened in newborn screening?

What should I ask my healthcare provider about newborn screening?

What are the state and federal laws around screening?
---
It is our mission to ensure that all families have access to newborn screening information. Through this program, we have developed many tools and resources to raise awareness, increase knowledge, and develop family leaders in the newborn screening system. View, share, and download our toolkit of resources:
Download our one-pagers: 
Watch these educational videos: 
Watch our webinars: 
---
Developing Family Leaders
Families are at the center of all we do, which is why we began the process of building Navigate Newborn Screening by asking families what they wanted. But it doesn't end there. Expecting Health has created the Navigate Newborn Screening Ambassador Program — a network of family leaders who are trained to:
This network includes over 20 family leaders representing a diverse range of lived experiences in newborn screening across the country and US territories.
These ambassadors engage in activities that work toward improved systems of care in newborn screening and beyond. You can learn more about our Navigate Newborn Screening Ambassadors here:
---
Your thoughts matter:
Education is an evolving process. If there is a newborn screening topic you would like to see incorporated into these program efforts, let us know. If you have any suggestions, reach out to us!
Partner with us:
This work is sustained through our extensive partnership network. Expecting Health partners with trusted, family-centered organizations, community leaders, and national agencies to develop and disseminate Navigate Newborn Screening. If you are interested in accessing our materials, partnering with us to share Navigate Newborn Screening, or have questions about the program, please contact Marianna Raia at [email protected].
---
This project is supported by the Health Resources and Services Administration (HRSA) of the U.S. Department of Health and Human Services (HHS) as part of an award totaling $400,000 with 0 percentage financed with non-governmental sources. The contents are those of the author(s) and do not necessarily represent the official views of, nor an endorsement, by HRSA, HHS or the U.S. Government.