Eating seafood during pregnancy is a good way to get the nutrients you and your baby need. Seafood is one of the only foods rich in a healthy oil called omega-3 DHA. Omega-3 DHA is needed for your baby's brain and eye development. Other nutrients found in seafood—including protein, calcium, vitamin D and iron—help build bones and muscles. The nutrients in seafood are not only needed for your baby's growth and development, but it is good for mom's brain, heart, and mood too. 
If you are pregnant, aim to eat a variety of cooked seafood 2-3 times each week.
Most pregnant women in the U.S. do not eat enough seafood, eating less than 2 ounces of seafood each week. In 2017, the Food and Drug Administration (FDA) released advice urging pregnant women, breastfeeding moms, and young children to consume more fish and seafood, including salmon, canned tuna, shrimp, tilapia, and crab. The 2015-2020 Dietary Guidelines for Americans also encourages pregnant women to eat 2-3 seafood meals a week.
Research shows:
Moms-to-be who eat seafood 2-3 times each week during pregnancy have babies who reach developmental and cognitive milestones more quickly. 
The most popular types of seafood in the U.S are safe and healthy to eat during pregnancy.
The only types of seafood to avoid are: shark, swordfish, king mackerel, tilefish, bigeye tuna (found in sushi), marlin, and orange roughy. Most Americans do not typically eat these fish, and there are many other seafood options you can enjoy. 
Adding Seafood As Part of Your Diet
By limiting seafood during pregnancy, you and your baby may be missing out on critical nutrients. To get the nutrients you and your baby need, it's important to eat a variety of foods that are full of vitamins and minerals. The Mediterranean Diet Pyramid below shows examples of delicious and healthy food choices, including seafood.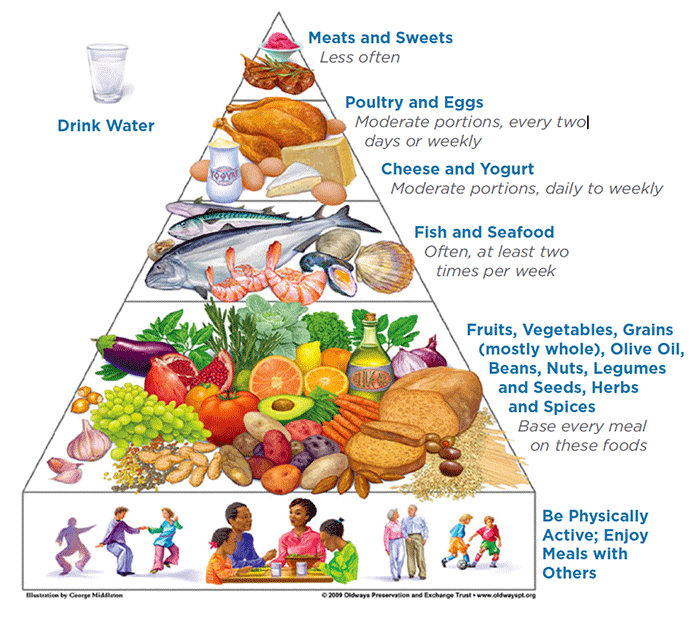 Your Guide to Eating Seafood: Download Today!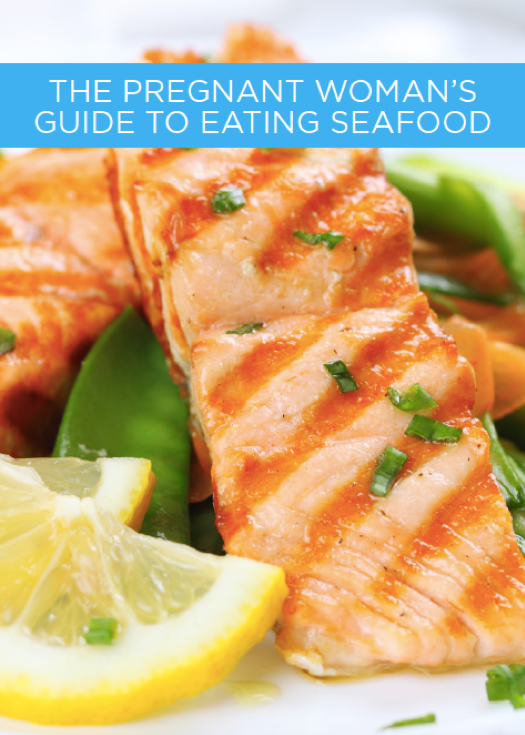 Several pregnancy and nutrition experts came together to share advice about enjoying seafood during pregnancy. We encourage you to download the guide for more information on the benefits of seafood and pregnancy nutrition.
Download the 'The Pregnant Woman's Guide to Eating Seafood' here. 
For its accompanying one-pager, click here.