Navigate Newborn Screening: Learn. Connect. Advocate.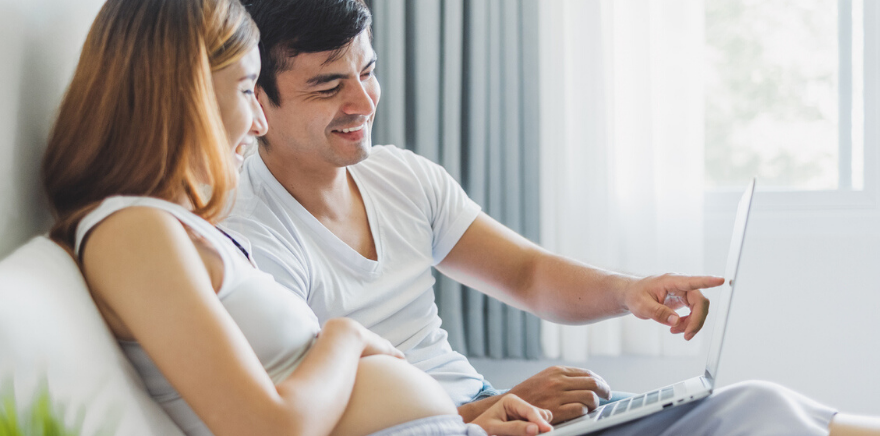 Providing families with the information they need to Navigate Newborn Screening
Newborn screening is an essential public health service that is important for families to understand. Although nearly all babies born in the United States every year receive newborn screening, only about two out of three people are aware of newborn screening, and only about one out of three people can correctly identify a definition of newborn screening. 
To help families navigate their child's health during a critical period of development, Expecting Health created a FREE online educational module called Navigate Newborn Screening.
In Navigate Newborn Screening, families will find answers to the following questions:
What is the process of screening?

What do newborn screening results mean?

What conditions are screened in newborn screening?

What should I ask my healthcare provider about newborn screening?

What are the state and federal laws around screening?
Families will benefit from:
Access to newborn screening educational modules

Additional learning opportunities (i.e. attending conferences or meetings, access to other educational modules as they are developed)

Opportunities to become leaders and advocates in the newborn screening system
---
A New Educational Module: Coronavirus (COVID-19): What Can You do? 
To meet the needs of families during the current COVID-19 pandemic, we created a supplementary module, Coronavirus (COVID-19): What Can You Do?, to provide more information about newborn screening during the pandemic and steps families can take to stay healthy and informed.
This module will provide families with information about: 
Why newborn screening is an important service for babies even during a pandemic
What to expect in newborn screening during the COVID-19 pandemic 
How to follow up on newborn screening safely
Where to find resources for more information and updates
---
Download our resources: 
---
Your thoughts matter:
Families are at the center of all we do, which is why we began the process building Navigate Newborn Screening by asking families what they wanted. But it doesn't end there -  family feedback drives the structure and content we add to Navigate Newborn Screening.
We want to continually improve this module. If there is a topic you would like to see covered in the module, let us know. If you have any suggestions, you can leave a comment within the module or reach out to us!
Partner with us:
Expecting Health partners with trusted, family-centered organizations, community leaders, and national agencies to develop and disseminate Navigate Newborn Screening. If you are interested in accessing our materials, partnering with us to share Navigate Newborn Screening, or have questions about the program, please contact Marianna Raia at mraia@expectinghealth.org.
---
This project is supported by the Health Resources and Services Administration (HRSA) of the U.S. Department of Health and Human Services (HHS) as part of an award totaling $400,000 with 0 percentage financed with non-governmental sources. The contents are those of the author(s) and do not necessarily represent the official views of, nor an endorsement, by HRSA, HHS or the U.S. Government.